10 things you didn't know about Kirsis Padron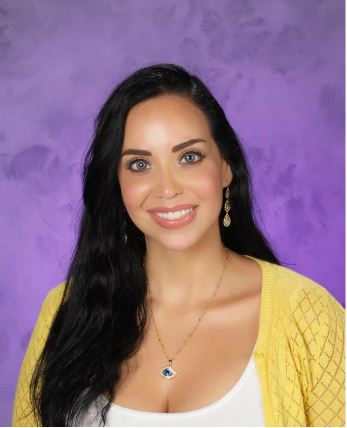 Hang on for a minute...we're trying to find some more stories you might like.
Animal Lover
Padron adores animals. She's has five dogs at her home, four of which are palmerians, along with one shitsu.
Has a secret admirer
Recently winning rookie teacher of the year, Padron is unaware of the teacher who nominated her. She suspects she was recognized for her  involvement with the school.
Close with her family
With 12 aunts and uncles, and 4 siblings, Padron considers herself a family oriented person. In her immediate family, she has a six year-old daughter, and a Husband.
YouTube Channel
As an advocate of literature and writing, Padron plans to start a YouTube channel reviewing works of writing from her favorite authors, after the school year ends.
Traveler
Padron, an Immigrant from the Dominican Republic, has lived in over five states including Florida, New York, New Jersey, California, Tennessee, and North Carolina. She also keeps a list of countries she aspires to go to, and will be visiting London this year.
Performing arts lover
Before she was a teacher, Padron worked at Olympia theatre in Miami. It was towards the end of college when she realized she preferred being a writer rather than a thespian.
Religion
Padron has a strong interest in spirituality. She minored in religious studies at Florida International University (FIU), and considers it her second passion behind English and literature.
Married a marine
Recently discharged after shattering his leg, Padron's husband was a staff sergeant in the marines, and was in the military for 17 years.
Teaching certifications
Receiving her teaching certificate at FIU, Padron is certified to teach in five different subjects including English (6-12), English (K-12), English for speakers of other languages, and Exceptional Student Education.
Hates Romance
Incorporating mainly horror, and science fiction literature in her classroom, Padron does not teach romance as she believes it lacks excitement, and thought provoking content.