2020 Candidates' Big Plans for Healthcare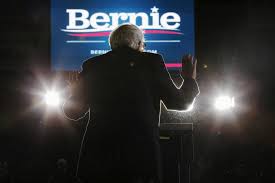 After President Trump's repeal of Obama Care, healthcare has been a center of debate for the 2020 elections.
Trump's plan is revolved around cutting down federal budgets which has been struck down with criticism from the public, especially those already signed with the previous administrations' program. With Obama Care, the federal budget cost after ten years would be $940 billion. According to the Kaiser Family Foundation, in Trump's bill an estimated $800 billion would be cut from aid which covers older Americans, over the age of 65. It would also cut spending on Medicaid, the federal-state program that insures support for low-income Americans, by more than $200 billion while setting up block grants. These grants are used for allocating money to state run health programs.
"If Trump gets his way, the cost of health insurance will be so high that many people literally will not be able to afford it," Bernie Sanders, a democratic socialist and senator of Vermont said on CBS News. "Thousands of people will literally die. That is Trump's health insurance plan."
Sanders is an advocate of the Medicare for All which surrounds the idea that medicare should be available to everyone for little to no cost but would be at the cost of the federal government's budget. A study by George Mason University estimated that the bill would add up to $32 trillion to government spending. Taxes would be increased on the rich, tax shelters and getting rid of loopholes as a means to cover the costs. Even so, the rate at which the United States would spend would outway the heavy tax implementation.
Another outspoken candidate is Cory Booker who believes in a more "realistic," Medicare for More. The bill states that everyone is entitled to healthcare, as stated by Bernie, but the major difference is that Booker states to that the bill would decrease the age to which you can apply for medicaid to 55 years old. Other presidential candidates, such as Pete Buttigieg and Amy Klobuchar, are also advocates for the same bill. Neither of these candidates have clarified how they plan to fund Medicaid for More.
The topic of health care could be a major decider on the 2020 elections, and might affect the economy as well as americans greatly depending on who wins.