Music for the Quarantine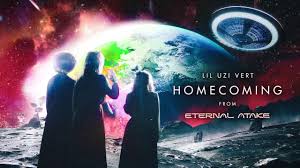 When regular life comes to a stop, and people are alone and bored in their bedrooms, they tend to turn to the arts for some solitary enjoyment. Everything from movies to music to books can help people get through these difficult times and offer some much-needed enjoyment. For me, newly released music has been a great source of comfort and entertainment. Here are some prominent new releases that have stood out for me; in no particular order. A Spotify playlist of my favorite tracks and some other new releases can be found at the bottom of this page. Enjoy.
Eternal Atake/ LUV vs the World 2 – Lil Uzi Vert
Philly rapper Lil Uzi Vert's long-awaited project Eternal Atake arrived a week before expected and was embraced by long-awaiting fans. Teased for more than 2 years, Eternal Atake arrived almost 4 years after Uzi's last project. Only a week later, Uzi dropped a second album full of features titled LUV vs the World 2. Both albums show Uzi's lyrical and vocal ability along with some brilliant trap beats. The albums create their own space and don't let go of the listener for their entire run time.
Favorite Tracks: BABY Pluto, Lo Mein, Silly Watch, Prices, Venetia, P2, Yessirski, Myron
Circles – Mac Miller 
The farewell album by rapper/singer Mac Miller is a bittersweet goodbye. Circles were released nearly 2 years after Mac's death and were recorded in the months leading up to his death. The album finds Mac at his darkest hour, he mostly sings over laid back and minimal production and delivers some of his most heartbreaking and reflective lyrics. Despite the somewhat melancholic style, Mac still seems like he has hope left, whic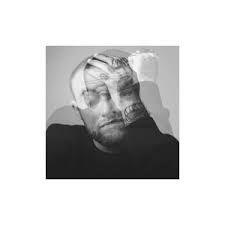 h makes his untimely death even sadder. The album is worth listening to in full.
Favorite Tracks: Blue World, Good News, Everybody, Hand Me Downs, Complicated
After Hours – The Weeknd
A refreshing comeback by the alternative R&B superstar the Weeknd, After Hours is a triumph. After Hours was already a promising project based on the brilliant and hard-hitting singles released before the album's release, but the Weeknd surpassed expectations. The album truly lives up to its name with dark production, self-loathing lyrics, and a perfectly eerie album cover. The Weeknd, with his vocals and lyrics, creates an empty and melancholic world that only he inhabits, offering us a quick journey through it. The sublime and compact production only enhances that experience. 
Favorite Tracks: Too Late, Hardest to Love, After Hours, Heartless, Faith, Repeat After Me (Interlude)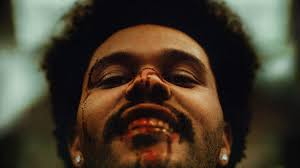 3.15.20 – Childish Gambino
Multi-talented Donald Glover's music moniker, Childish Gambino, recently droppe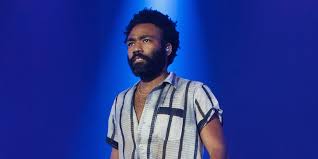 d a new album almost four years after the critically acclaimed "Awaken, My Love!". The album has no cover, nearly no song titles and a name that indicates the day it came out. Fortunately, the music isn't as dull as those things. Gambino switches through styles constantly, sometimes in the same song, switching between aggressive and tuneful. Featured artists include the likes of Ariana Grande and 21 Savage, with 21 Savage delivering an amazing verse on 12.38 and Ariana Grande singing backup vocals on Time. Although not as good as his previous two albums, 3.15.20 is a much-desired return to form by Childish Gambino.
Favorite Tracks: 12.38, Algorithm, 47.48, 53.49, Time
The New Abnormal –  The Strokes
The Strokes are back and better than ever. The legendary New York alt-rockers the Strokes got their start with Is This It in 2001, a classic album that defined a generation and made a lasting impact on music. Now The Strokes are back with their 6th full-length LP, after a 7-year break. The album is a breath of fresh air for their discography, balancing out their heavy side with their more soulful one. Julian Casablancas's vocals are the best they've ever been, complemented by heavy-hitting riffs and some tight production by the legendary
producer Rick Rubin. Varying in style, every song offers something new for the listener and the album is pleasing enough for new and old fans.
Favorite Tracks: The whole thing
Kiss My Super Bowl Ring – The Garden
The Garden is the experimental rock project by identical twin brothers Wyatt and Fletcher Shears. The twins take everything they've ever heard and mesh it into a cacophony of sound. Known around independent circles as the "bipolar" band, The Garden is famous for switching styles constantly. The album has everything from trap to noise music, all with a flair of punk energy on every single track. A perfectly manic listen, Kiss My Super Bowl Ring is catchy and fun.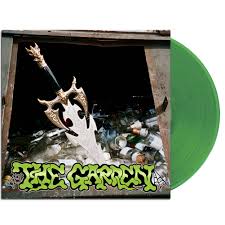 Favorite Tracks: Clench To Stay Awake, A Struggle, Kiss My Super Bowl Ring, AMPM Truck, Lowrider Slug
2020 Best New Releases:
https://open.spotify.com/playlist/0mc2DtvAkiLRNplNS8PH2L?si=DyTK4BfbT9i5vXLIcwGpSg