Ms. Wallace wins Rookie Teacher of the year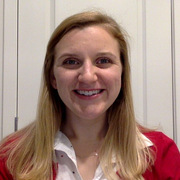 David Brothers, Online Editor
April 3, 2019
Ms. Wallace is originally from Baltimore MD, where she began her teaching career before moving to Florida two years ago. She found a place at Krop teaching Economics with Financial Literacy and AP Macroeconomics.
        "It is nice to be recognized," said Wallace. "I come from a long line of teachers, so this is a big honor."
        Wallace is known by her students for having both rigorous academic standards, and innovative learning techniques, which together, result in a deep understanding of the material by her students.
"
"She is the youngest teacher I have ever had, and definitely the most influential,""
— Senior Jordan Singer
"She'll do interactive activities. Nothing is ordinary bookwork. It makes kids really enjoy the material," said Senior Jordan Singer, who takes AP Macroeconomics with Wallace.
Ms. Wallace holds after school sessions with students who are unsure of the material, and inside her classroom, strives to create an ideal learning environment where students feel comfortable asking questions, according to one of her students.
"I think that putting extra time with kids can make a difference between a student coasting through school and a student being their very best," said Wallace.
After class, you can probably find Ms. Wallace in her room sponsoring one of her five clubs, which include Social Studies Honor Society, Model UN, Girl Up, and Interact club.
If not there, you can also find her at grad school: Wallace is currently studying to get her master's degree in Intersectional Resources, so she can help other teachers develop similar teaching strategies.
        In her 2 years, Ms. Wallace has proven to be an effective teacher who deeply cares about her students' education as well as extracurricular activities. And the best part is that her career is just getting started.