Where the Dolphins stand Post Draft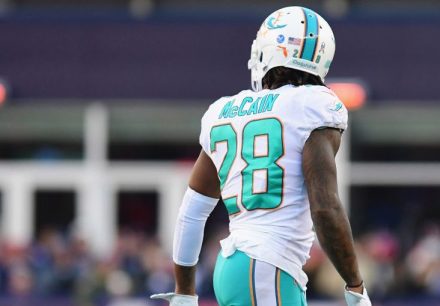 In the official NFL power rankings, the Miami Dolphins rank last at #32. After missing the playoffs again with a 7-9 season, the Dolphins have planned to rebuild the for the long run rather than hoping to pursue a, best case scenario, 9-7 record with a mediocre offense. In 2020, Miami is set to have $100 million in cap space and 12 draft picks.
Back in March, Miami traded their starting quarterback Ryan Tannehill and a sixth-round pick in the 2019 draft to play second string in Tennessee. In return, the Titans sent a seventh-round pick in the 2019 draft and a fourth-round pick in the 2020 draft.
In the week following, Dolphins fans were shocked to see that Miami signed a two-year deal with 36-year-old quarterback Ryan Fitzpatrick to be their starter. Fitzpatrick showed some 'Fitzmagic' in the games he started in Tampa Bay last year, however his fairly long and unsuccessful career in the NFL has landed him on his third team in the AFC East Division ; previously with the New York Jets and Buffalo Bills.
In late April, Miami's first three draft picks were used to draft defensive tackle Christian Wilkins and offensive lineman Michael Deiter, while they used a late second rounder to trade for last year's 10th overall draft pick, quarterback Josh Rosen.
According to Fox News, after Rosen led the Arizona Cardinals to a 3-13 season in 2018, Arizona's decision to draft Oklahoma quarterback Kyler Murray No. 1 overall this year resulted in Miami trading to get Rosen for almost nothing: the No. 62 pick overall and a fifth-round pick in 2020.      
Now, with a sophomore quarterback hoping to get a fresh start and a football veteran willing to show him the way, Miami has much potential to find their franchise quarterback in the next season.
With an excessive number of draft picks next year (five in the first three rounds), if the Dolphins do not trade to get the first overall pick in 2020, they will certainly trade for something equivalent to or better than that value.