Krop Adds Botany and Zoology Class.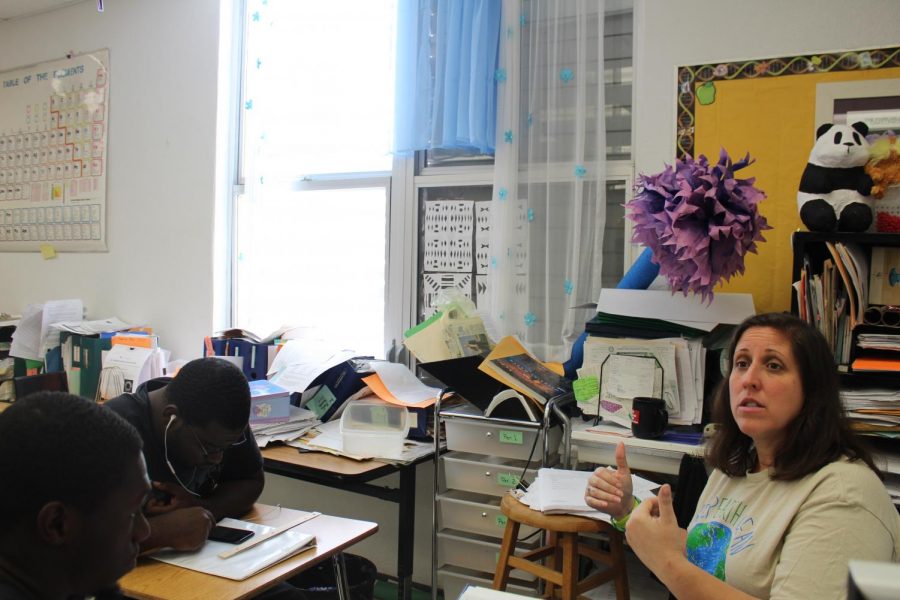 AP Environmental Science and Biology teacher Amy Leonard will introduce  a new course to Krop for the 2019-2020 school year. The honors class will be available to any students who passed biology. It will consist of one semester of botany and one semester of zoology.
Ms. Leonard was inclined to teach this class due to her personal interest in the subject.  She grows her own fruits and vegetables at home. Studying plants and animals also appealed to her students, several of which are enrolled in the course for next year.
While there's a curriculum set for the course, there's a lot of room for flexibility in topics including genetics, biodiversity, and ecology. Since there's no final exam, it will be easier for Ms. Leonard to focus on particular questions students may have, or to emphasize fields that draw the most interest.
"We can address particular questions students have, or areas they want to focus on," Ms. Leonard said. "If there's something they don't understand, I can incorporate that into the lesson plan."
Ms Leonard aims to teach this class with mostly hands-on methods. Lessons can be incorporated into activities such as bird-watching to growing plants, or planting a vegetable garden.
To initiate this class, Ms. Leonard submitted her plans to Mrs. Otero and Ms. Clappier, and it was added to the subject selection list.