Meet Your 2019-2020 Student Government Candidates.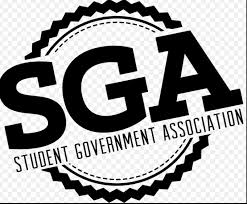 The Student Government Association (SGA) is holding their annual elections this Friday during both lunches at the patio.  SGA represents the entire student body, and they focus on projects like broadcasting school news and fundraising for student programs. SGA plays a big role in student activities such as spirit week and pep rallies. The people who make up SGA are vital in conducting such activities, the student body will vote out of the following presidential and vice presidential candidates on Friday at lunch.
Our Presidential Candidates are:
David Brothers–  Brothers is a dedicated student whose main campaign points include giving everyone a voice, building krop spirit, and empowering Krops clubs and sports. "I noticed a negligence coming from the SGA board and decided to run so that I could give the people a voice through setting up voting methods for the dress down days, homecoming themes, and everything else we do. That's the way SGA should work: It should serve the people, and not the other way around. I also want to help clubs and sports get out there so that it becomes easier for people to get involved," Brothers said.
Ally Ratner–  Ratner has been on the board of SGA since her freshman year and has always wanted to be president. "I really loved the idea of being involved and making an impact in my school," Ratner Said
Danielle Pinto– Pinto is a approachable and fun loving student who hopes to spread more kindness to Krops student body. "A specific project I have in mind would definitely be implementing 'random acts of kindness'. This would be following up on all the fun we had last year with the kindness grams and when SGA passed Hershey Kisses around during lunch on Valentine's Day. I think doing these projects make the school environment more fun and get people excited to go to school which is always great," Pinto said
Our Vice presidential candidates are: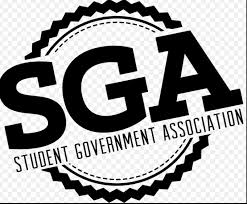 Cecilia Edelberg-  Edelberg has been invested in SGA since her freshman year and has since been on the board as a 10th grade senator. "I saw that there were certain things I wanted to do better. Next year I really want to work on getting more people involved in SGA and in lunch activities. I want to build the spirit and sense of community," Edelberg said
Natalie Hillel- Is an upcoming junior who understands how stressful school can be and wants to make a positive impact. "Some ideas that I would want to implement are more fun dress down/spirit days, more interactive lunch activities, and more murals around the school," Hillel said.